Girls Go Circular (GGC) is aimed at teaching girls, aged 14-19, all about the Circular Economy, and narrowing the Digital Skills gender gap, through a number of hands-on learning modules, specifically tailored to reach different age brackets and levels of ability.  A certificate is awarded on successful completion of each module, and an additional certificate is awarded on completion of the core modules.
The sessions will be delivered at school, in-person, by a mix of volunteers and JA staff members, and will encourage students to think, reflect, research, and produce their own content related to both the Circular Economy and Digital Skills, making for an engaging encounter with these contemporary STEM subject areas.
If you think the girls at your school would like to be at the vanguard of these emerging fields, get in touch with us today.
Please do note that if your school is host to mixed classes, boys can also participate, and contribute to the experience, however, as this programme's name implies, they will not be able to attain the same certificate as the girls (we will create our own certificate for the boys, in recognition of their effort and achievement).
Girls interested in this programme, but not affiliated with a school, can still take part in a self-led manner, and are encouraged to register here, and complete the programme at their own pace. 
This programme is coordinated by eit Community Education and funded by the European Union.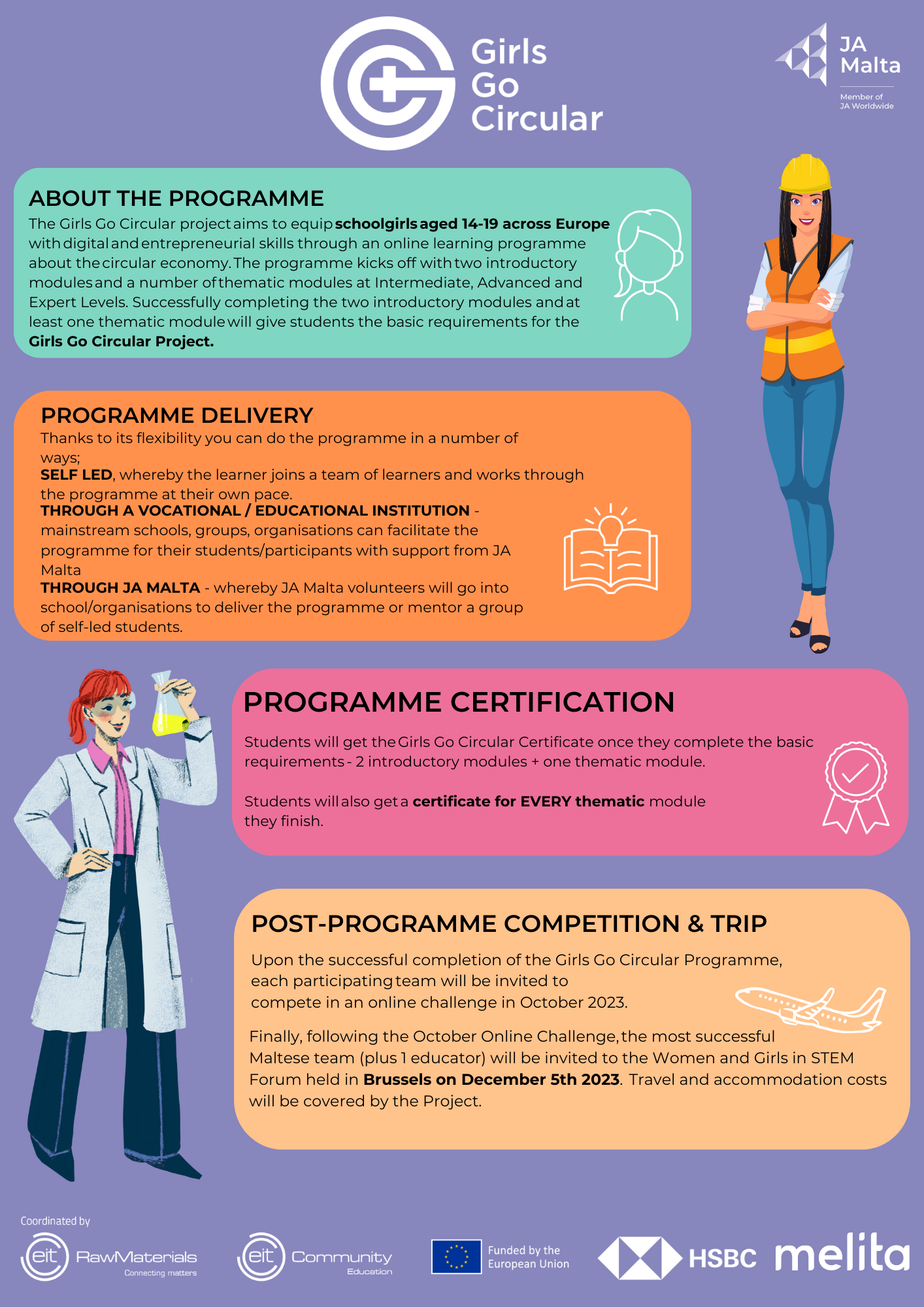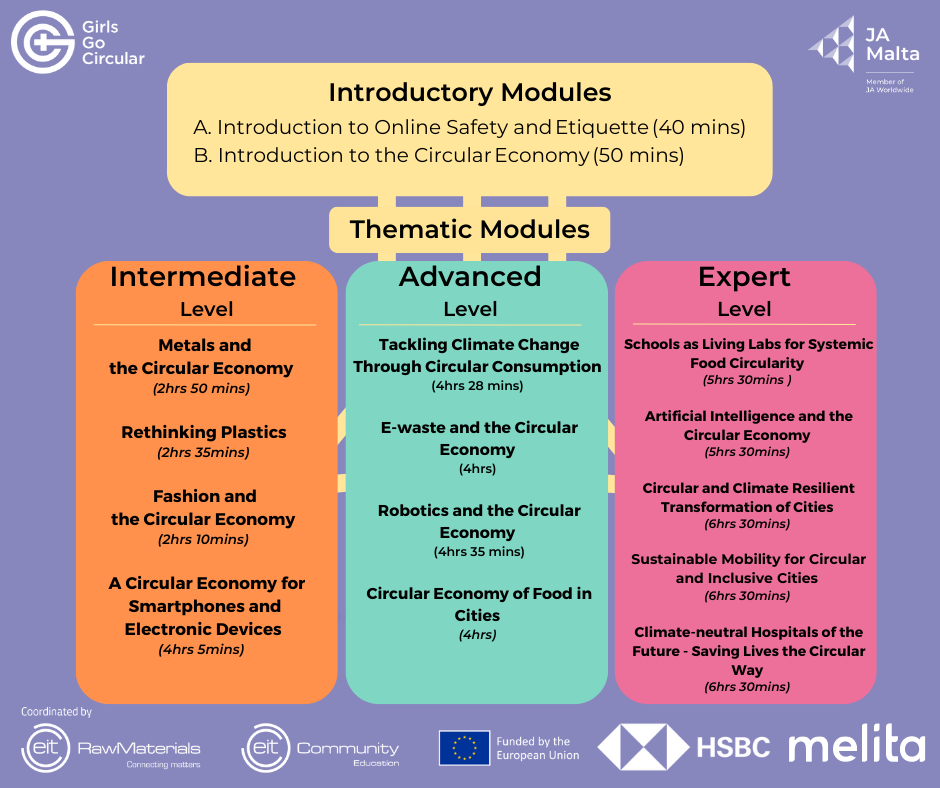 Youths will have a better understanding of the world they live in, and the scarcity of the resources available to them.
Understanding that behind each problem exists an exciting and profitable opportunity. 
Learn the latest in digital skills and online safety.
This engaging learning experience will be both fun and impactful!
Students and guardians, get in touch to learn more about this programme.
JA partners with schools to deliver our programmes to their students and assist them creating more opportunities and learning experiences.
We deliver our learning experiences through volunteers from all sectors of society, who bring real-world business know-how to students.