On 27 March JA Malta hosted the National Innovation Challenge as part of the JA Worldwide initiative 𝑩𝒖𝒊𝒍𝒅𝒊𝒏𝒈 𝒂 𝑭𝒊𝒏𝒂𝒏𝒄𝒊𝒂𝒍𝒍𝒚 𝑪𝒂𝒑𝒂𝒃𝒍𝒆 𝑮𝒆𝒏𝒆𝒓𝒂𝒕𝒊𝒐𝒏 supported by the HSBC Malta Foundation.

The teams participated in the 𝑰𝒎𝒂𝒈𝒊𝒏𝒆 𝒊𝒇 Challenge, in which students were asked to come up with an innovation and campaign to create local jobs and entrepreneurial opportunities to support local products and culture that promote beneficial and sustainable tourism across the region. Each team member had a role, from inventors to marketing strategists and everything in between.

St Martin's College won this tightly contested competition and these students will now be representing JA Malta in the 𝑮𝒍𝒐𝒃𝒂𝒍 𝑰𝒏𝒏𝒐𝒗𝒂𝒕𝒊𝒐𝒏 𝑪𝒉𝒂𝒍𝒍𝒆𝒏𝒈𝒆. Well done to St Joseph Senior School – Sliema, Naxxar Induction hub, St Ignatius College Ħandaq Middle School and St Michael School for participating and for presenting some very interesting proposals.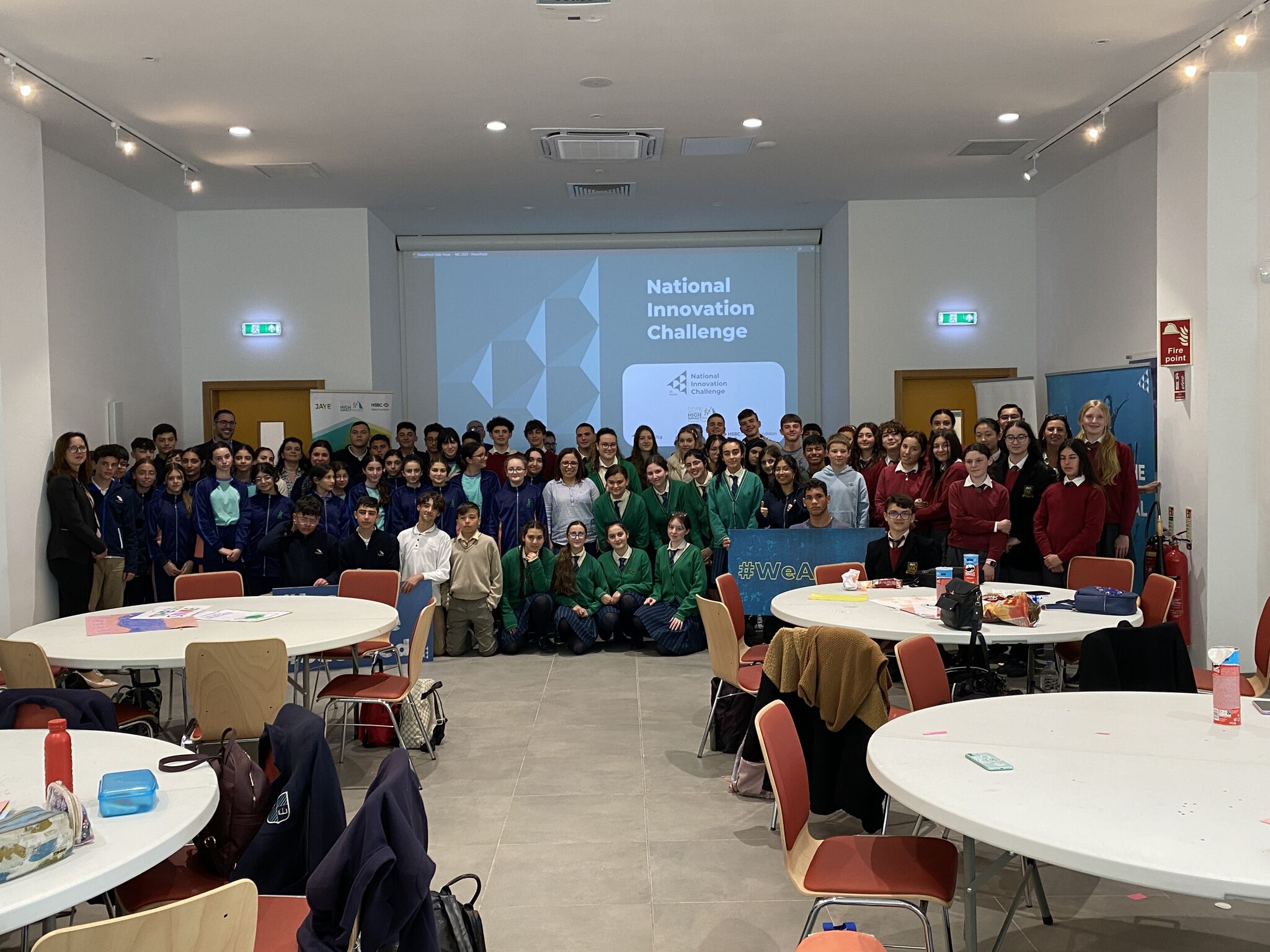 #FinancialCapability
#FutureSkills
#FinQuest
#Sustainability